Translate With More Clarity And Nuance In Less Time...
Introducing Translation Gizmo: A Proven Tool That Immediately Improves Translations And Helps Capture Nuance In Any Language
Limited Time Offer: As A Customer of TranslationGizmo You Will Get A Free Listing On Our TranslationGizmo Translator's Page. We Market This Page To Businesses Looking for Translators. We Guarantee 1 Translation Job Within 365 Days or Your Money Back. Order Now!
As a software company with potentially access to thousands of businesses and writers through our other product, WritingGizmo at http://www.writinggizmo.com, we are working to create a popular channel for translators who use TranslationGizmo to get more work.

It will be attractive to online businesses looking for Translators, in part because I can demonstrate how TranslationGizmo can be used for things like tagging videos and articles, and other sophisticated search engine work. It is a very fast and powerful tool to find all of the relevant words that allows the translator to deliver more value to the client for internet related work.

As part of your purchase, you can add your Translator's profile and be among the first to take advantage of this new offer. If you do not get a client within 365 days you can request a refund. That's right. We guarantee that not only is TranslationGizmo a valuable tool you can use with all your translation jobs, but we also will help you find work through our combined resources.

"A firm, for instance, that does business in many countries of the world is driven to spend an enormous amount of time, labour, and money in providing for translation services." - Edward Sapir

Translation Gizmo is valuable for both the multi-national translation firm looking to save time in translations and give clients better results...

And also the solo freelance translator looking for more work.

When you order TranslationGizmo, you get to add your name to our TranslationGizmo users list that I market to our related product, WritingGizmo...And in the search engines.

If you want to try out the software right now, you can use the following link to download it:

You will see why this is an extremely valuable tool for marketing online, because the amount of relevant words you can find to tag or optimize any article is outstanding...And the speed and ease of finding the words is unparalleled.

Before you download the demo though, be sure to sign up to the newsletter below on this page and tell us about yourself. If you like the software but cannot afford a year's license, contact use for a monthly rate and see if we can bring you a client or 2. Download TranslationGizmo 7 Day Demo

"TranslationGizmo is an essential tool for your toolbox. It will make your writing more enjoyable and your time more productive." – Mark Foster
Introducing Translation Gizmo - The Ultimate Universal Translator!


Use this with CAT translation software for an outstanding speed enhancement and more nuance to your translations. TranslationGizmo gives you hundreds of words to choose from in a split second and allows you to focus in on the right one.

Play The Video To See How Professor AE Gizmo Helps You Translate!
*Currently requires Windows/Word - Order Mac or Open Office Version in Advance and Get An Extra Year License - (MAC/OO estimate ready time 10 weeks - Money back if takes longer)


Testimonials




"A very useful thing for translators! The app is VERY small but REALLY full of words.

Though I would mention that not all the languages are the same nice and fulfilled, but having so many languages at one app at the same time is a doubtless advantage! Languages are easy to switch.

Sometimes it is so hard to find the right word to use in your own mother tongue, but in a foreign language it is even harder. In fact I used the app to write this comment too!

So i would recommend this tool to everybody whose job or hobbies are connected to writing and translating." - Annekto

-----------------------

"Overall, this software earns a 10/10 from me. I can definitely see this software being successful.

The amount of languages illustrates upmost convenience. There are too many languages to count; the software even has different versions of languages, such as Mexican Spanish. As I am fluent in both Spanish and English, I can find this app extremely useful. I cannot speak for the other languages available, but the synonyms in Spanish and English are very accurate and handy. I will be using this software as my thesaurus from now on. The different options- Quick Match, Brainstorm, and Alpha 3- are interesting and innovative. They add a customization aspect to the software, which can be beneficial to many different writers.

The fact that it's downloadable is extremely helpful, especially when writing a document without having internet access." - Francesca C.

-----------------------

"Este es, definitivamente, uno de los mejores softwares que he probado para ayudarme con traducciones. ¿Por qué? Bueno, primero que todo, es LIGERO, mucho más ligero que otros diccionarios y softwares de traducción. Segundo, su base de datos y palabras no solo es rápida para buscar sinónimos y coincidencias, está super COMPLETA.

Te arroja desde palabras complejas y elegantes hasta las mas coloquiales, INCLUSO te arroja expresiones idiomaticas asociadas con la o las palabras que buscaste. Es una herramienta necesaria y que vale la pena adquirir en estos tiempos, más si eres un escritor o traductor.

Es rápida, completa y muy, muy fácil de usar. Ya no tengo que descargar diccionarios pesados o abrir mil paginas de internet para encontrar un sinónimo adecuado para una palabra, aquí he encontrado mi solicion!" - Juliette

Writing Gizmo taps into & enhances existing Microsoft language packs and supercharges them...

Giving you an unbeatable speed advantage for all of your translation work.

Use with CAT software or any other desktop translation software - Just highlight words and press the hotkey and find the solution to translate the nuances more perfectly.

WritingGizmo Features
No internet connection required! You can use WritingGizmo even when you are offline.
Built in writing pad - Develop your writing in WritingGizmo - Or use it as an add-on to your favorite writing software
Hypersonic Thesaurus - Look up as many as 10 words at one time and get up to 10x as many words for each word searched...All in split seconds!
Master Wordsmith Toolkit - Comes with easy sorting and selection tools, allowing you to find and collect the perfect words - Great for precision craft (and bulk) writing.
Dictionary & WikiPedia Lookup - Righ click to look up words in context or for info.
Multi-Lingual - The fastest multi-lingual built in desktop thesaurus - WritingGizmo works with whatever language packs you have installed (English, French & Spanish on most North American PC's.
Fresh Content, Anytime - Easily come up with new and original ideas for any type of writing.
Integrated Wisdom: Includes hand picked quotes - guidance from the best writers and sales experts in world history
Best Dollar for Dollar PR Tool - Integrates principles of public relations from the #1 Master of Mass Psychology and all time #1 U.S. Publicist Bernays to help all your writing grab more press attention.
Warp-Speed Futuristic Brainstorming Setting - Signature 'Brainstorm' setting allows you to generate hundreds of new ideas based on words you never thought of - In a split second.


And Writing Gizmo Is So User Friendly Even Kids or Elderly Can Use It!

This program is so fast and so simple to use. It sits on your desktop and you can tab over to it very easily. The filesize is tiny and it takes up no noticeable computing screen (not a system hog)

Instant Help For All of Your Translation Work - Great for All Types of Translations!

This software is an outstanding tool for all of your online needs. In addition to being a universal translator it also has features to help you market or promote your work or your client's work more effectively.
Sign Up Now For A Demo or Order Right Now...You Are Backed By A 90 Day Money Back Guarantee
TranslationGizmo is a multi-purpose tool set that will help with more than simply translations...
Publish books on Amazon faster
Classwork – Extremely fast research tool: Helps for any course and gives built in references
A must have for blogging – Helps generate new blog post ideas faster than any tool out there
YouTube Video Tagging – 5 Extra minutes with this software when uploading a video could at least double your views
Tweeting – Use the 20th century genius of headline writing to develop dazzling tweets that get more clicks
Craigslist Ads – Standout Real Estate and other ads using the brainstorming + headlines feature (Can at least double your response rates)
Coporate Branding & Taglines – Search the entire lexicon of lanuage in split seconds and find those word combinations that open doors (Brand name does matter a lot for internet marketing)
SEO – Select all and bulk synonyms export for optimization of web pages. Get found for more search terms
PPC – Save a fortune – Find obscure keywords with less competition
Translation – Translators love the multi-lingual features. WritingGizmo improves the quality of translations quickly and increases pay rate and client retention
Marketers – A genius tool for any type of internet marketing and business building
The ultimate high speed brainstorming tool
Wisdom - Built in wisdom from the greatest writers and marketers of all time to help you anytime you are stuck
Domain Names Save money and time - Helps think up original reg fee domain names fast
Branding - Develop your own brand names and product line with expert tools
Taglines & Slogans - Write better slogans
Songwriters – Built in rhyming dictionary allows the fastest possible lookup and selection of rhyming words
Indie Artists, Fiction Authors & Screenwriters - Get some real computing speed on your side
Improves Vocabulary - Language students – An outstanding way to improve your vocabulary in any language. Learn related words quickly and see them in context with the right click lookup.
Sort features – Find the shortest words for the pithiest sentences.
Non-Profits – Find the words and ideas to help with grant writing
PLR Seller's Dream Tool - WritingGizmo is an absolute monster for PLR writers.


A one time purchase lets you use the tool forever! That's right - You get this to use offline whenever you want and benefit from it.

We will give you support included to make sure the software works and answer any questions.

If you want updates and upgrades you can purchase a subscription separately after order.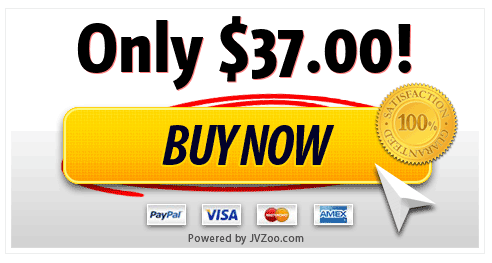 Order now and get access to our cutting edge ultra-mobile WritingGizmo.




Whether you are looking for help writing a paper, a song or a slogan - Professor AEGizmo & WritingGizmo Is Your Premier Choice!

This highly acclaimed and extremely versatile writing tool simplifies writing and gives you ready to go solutions.




90 Day Money Back Guarantee:

If this isn't a fanstastic addition to your translation toolkit or you have any problems we cannot resolve, we offer a 90-day money back guarantee.

Order today with confidence!

Bulk Licensing Rates:

Get A Fast And Easy Advantage for Your Translation Agency...

Or simply get licenses for fellow translators you know!

Just use the appropriate button below and we will upgrade your license to work on numerous computers.

5 Licenses: $125 / yr
10 Licenses: $220 / yr
25 Licenses: $495 / yr

For other quantities please contact us via the link below

FAQ:

Q: What Are The Requirements?

A: Current this is Windows only and requires Word installed. This is because it uses the built in resources. Because of this the file is tiny and the program exceptionally fast.

However we have the option to use another Thesaurus for the writing section and will have a MAC version ready hopefully within 2 months - If you have a MAC and are willing to pre-order, you will get 12 months extra support free.

Q: What Languages Will TranslationGizmo work in?

A: Over 24 Languages. If you have doubts register for a demo to try it out and see if it works with your native language packs.

Arabic
Chinese (Hong Kong)
Chinese (Simplified)
Chinese (Traditional)
Croatian
Czech
Danish
Dutch
English
Estonian
Finnish
French
German
Greek
Hindi
Hebrew
Hungarian
Italian
Japanese
Korean
Latvian
Lithuanian
Norweigan
Polish
Portuguese
Romanian
Russian
Serbian
Slovak
Slovenian
Spanish
Swedish
Thai
Turkish
Ukranian

Q: Are There Recurring Fees?

A: The software you can keep forever with 1 purchase. Use it offline anywhere and enjoy it as a permanent aquisition to your marketing toolkit. However if you want updates and better support we will require a yearly fee to make it worthwhile and competitive. We will notify you of subscription opportunity as new features become available and at the end of 12 months.



Copyright 2017 Translation Gizmo & Writing Gizmo | 510 962 5489 |Contact